We regret...
It is with regret that we have to announce that our production of The Satyricon has been postponed indefinitely. Further information can be found on the home page. The information on this page is no longer relevant and will be amended shortly.
---
Dates and Tickets
Due to strong language and frequent sexual preferences, the audience is limited to 16 years and older.
The Festival Theatre in the heart of Edinburgh; the Studio entrance is at the back.
It's an impressive building and we're very pleased to be hosted there.
---
Explore The Satyricon
Every purchase here helps us with a commission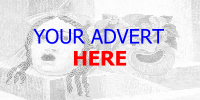 ---
---
Newsletters are emailed every 4 - 6 weeks and include news about the upcoming production and background information and trivia about The Satyricon over the last 2,000 years.