We regret...
It is with regret that we have to announce that our production of The Satyricon has been postponed indefinitely. Further information can be found on the home page. The information on this page is no longer relevant and will be amended shortly.
---
Because of the financial hardship many people are facing in the current crisis we have suspended active fund-raising;
however we still welcome donations from individuals and companies that can afford to support us.
Help us Make History!
Theatre is expensive and few professional productions make a profit. In order to reach its full potential, The Satyricon needs your support. Please give as little or as much as you can afford.


Businesses: see our sponsorship / advertising rates.

---

What We Need

Arbery Productions requires £21,000 to bring The Satyricon to the Festival Studio Theatre in Edinburgh in November 2020.



25% of that pays for rehearsal space and the performance venue.





54% pays actors and crew.





5% pays for set construction and costumes.





9% is for publicity





7% is for miscellaneous costs and contingencies.






appeal from our co-directors
---
Won't Ticket Sales Cover Costs?
Without donations, if we pay our cast and crew a very modest salary (about £6.75 an hour for rehearsal and performances) and sell every seat in the theatre throughout the run at a price that our audience can afford, the production will still lose about £7,000.
Alternatively, we could put on a show, pay the cast and crew nothing and hope to cover other costs through ticket sales. Many theatre groups do this, depending on the free time and good will of their actors. We prefer to pay people for their time and talent - and we are likely to get more talented and dedicated actors if we pay.
We are asking for £21,000 rather than £7,000 because (a) we can't guarantee ticket sales and (b) we would like to be able to repay at least some of the donations if the play is a success: details below.
---
How You Can Help
Give and stay in touch
A simple donation of as much or as little as you like (think £5, £10, £25 . . . ) will get you:
• regular emails (not more than once a month) about The Satyricon and future productions.
Give and get
£100 will get you:
• your name in the programme, a free ticket and a mystery gift.
Give and (maybe) get back
For a donation of £500 you get:
• your name in the programme, two free tickets, a mystery gift
• and perhaps some money back.
If we get full houses, a grant, good sponsorship and other donations you may receive all your money back, but we cannot guarantee any return.
donation conditions and details
---
What Happens If We Don't Get The All Money?
A donor has agreed to underwrite cost of the rehearsal and performance venues and a minimal fee to cast and directors, so the production will still go ahead irrespective of how much we raise. But without the full budget, the actors will be underpaid and there will be less money to promote the play and bring in an audience - which means the experience will be poorer for everyone.
---
Can
Arbery Productions be trusted?
Of course we can! - but you'd expect us to say that. You can check our website and see we've been around for several years. In that time we've worked with dozens of actors and backstage crew and had no complaints. We're not formally constituted and don't have a bank account (we did once but the bureaucracy and costs meant it saved time and money to close it). So all funds go through the account of one of our members (in this case co-director Martin Foreman), monitored by other members of the group. Full accounts for The Satyricon will be published at the end of the run.
---
And When It's All Over?
If - thanks to you - The Satyricon is a success, it won't come to an end after its first run. We hope to take it on tour in Scotland and, who knows, further afield. After all, if Petronius' story has lasted this long, perhaps our production will live for not only a week, but a month, a year or more . . .
---
Explore The Satyricon
Every purchase here helps us with a commission
SUPPORT US!
This is a difficult time for many people; if your financial situation is uncertain please send us only your good wishes.
where the money goes
---
Gratias / Thanks!
for every donation big and small.
March 2020: We've reached £1,312!
Help us reach £2,000

does not include donations through crowdfunder.co.uk

our latest donors:
Jennifer L: £10
Maggie M: £250
Danielle F: £10
Dougie & Sue K: £100
---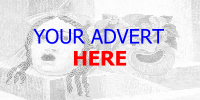 ---
---
Newsletters are emailed every 4 - 6 weeks and include news about the upcoming production and background information and trivia about The Satyricon over the last 2,000 years.